Our team
The core team of EconCare includes research staff skilled in health economics and outcomes research, biostatistics, epidemiology, clinical research, market access consulting and healthcare policy.
In addition to core team, EconCare maintains an extensive network of senior consultants who are assigned to specific projects as necessary. Consultants provide input on project design, serve as key experts and opinion leaders, lead project teams, and review project deliverables.
Dimitra Ioanna Lampropoulou, PharmD, MSc, PhD
Scientific Director-Clinical Trials, BoD Member and Partner
Dimitra Ioanna Lampropoulou, is a Pharmacy School Graduate and MSc Diploma holder in Clinical Pharmacy. She earned her PhD in Cancer Pharmacogenomics (School of Medicine, NKUA). The past 4 years she is actively involved as a Scientific Collaborator/co-Investigator in several research projects, conducted under Professor Gazouli's supervision - School of Medicine, NKUA.
Following her MSc Diploma, she was a community pharmacy owner for 3 years. In 2015, she worked as Research Collaborator in a research and education center (Hellenic Observatory of Corporate Governance-HOCG), participating in the development of syllabuses for Strategic Management and Leadership Modules and preparing both formative and summative feedback forms for each student (University of Roehampton & University of Liverpool). Since then, she worked as a Clinical Pharmacist and Leader of the Clinical Trials Unit at the 2 nd Dpt of Medical Oncology/GOHK "Agioi Anargiroi" for 7 years. She has participated in ~ 50 international phase II-IV clinical trials and gained extensive experience in clinical trials' conduct. More specifically she provided overall management of all study-related aspects, she actively participated in patient identification/recruitment and education and she supervised the clinical trial staff as per GCP in order to maintain patient safety, confidentiality and the integrity of the clinical trial process. She also participated in Investigator Meetings and was responsible for budget negotiations.
She was also a designated member of the Committee for the Medical Information and Advertising Control at the Greek National Organization for Medicines (EOF) for almost 2 years. She has received 2 Scholarships from the Greek Society of Cancer Biomarkers and Targeted Therapy and the Hellenic Society of Medical Oncology (HeSMO) for her Doctoral research and 1 scholarship for research at
Post-doctoral level. In the past, Dimitra has served as teaching assistant in the Laboratory of Clinical Pharmacology and Pharmacokinetics, School of Pharmacy, NKUA. She has authored and co-authored several articles in pubmed-indexed, peer-reviewed journals as well as conference abstracts and presentations at National and International Conferences. She has also participated as an invited
speaker and chairperson in several national oncology congresses and scientific meetings. Moreover, she has been a member of the scientific and organising Committee in 10 national Oncology Conferences. In 2022 she was elected Special Secretary of the BoD at the Panhellenic Association of Pharmacists. She is also a registered member of the GPhC and the RPS.
Her main experience and expertise include: Clinical Operations, Medical Writing, Regulatory and Medical Affairs.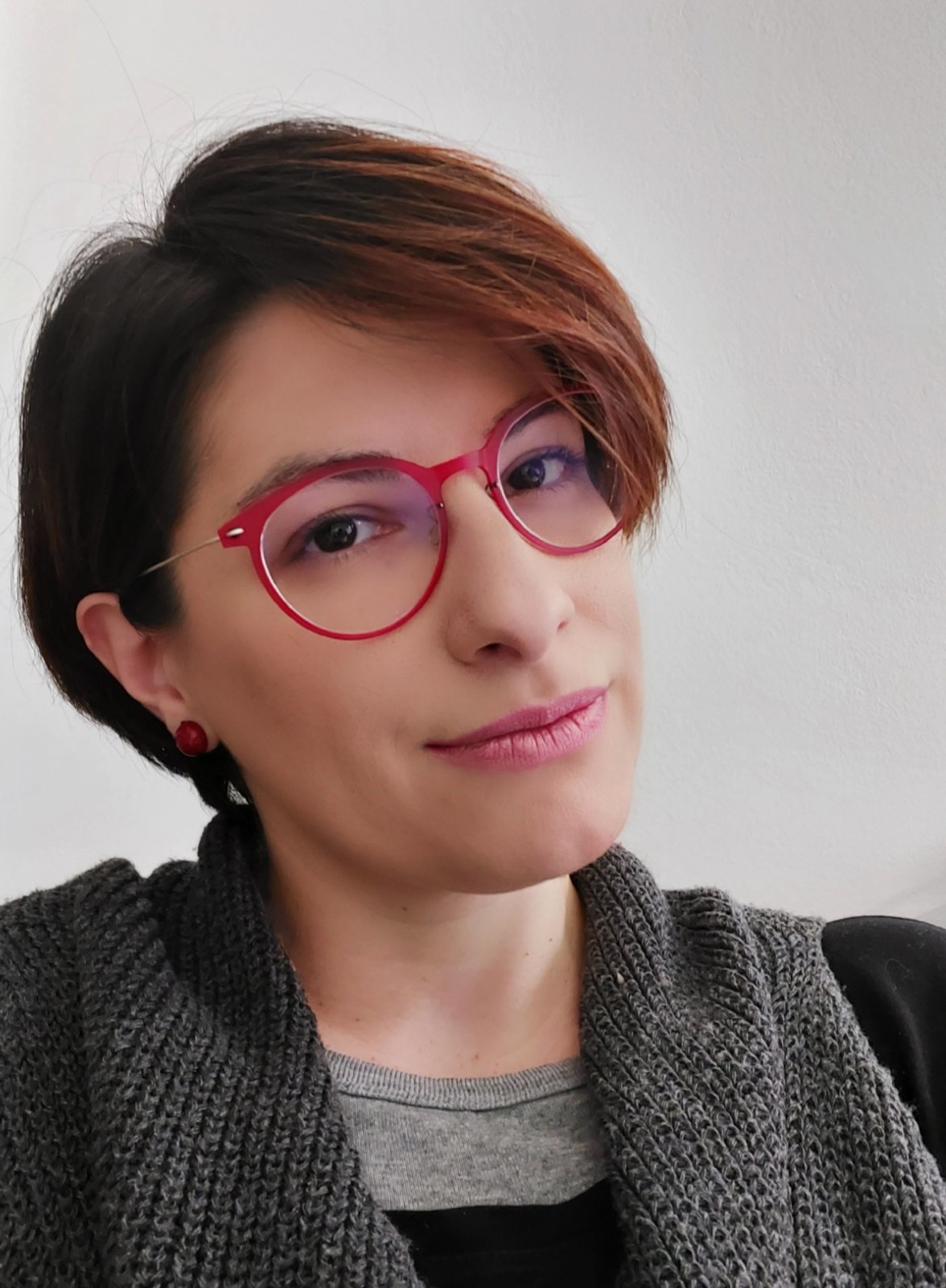 Garyfallia Stefanou, MSc
Senior Biostatistician
Garyfallia Stefanou studied Applied Mathematics at National Kapodistrian University of Athens and earned her MSc in Biostatistics with honors from the same university. She had worked as statistician consultant in the research team of the National School of Public Health and of the Department of Special Education, University of Thessaly. During her dissertation she volunteered as a research fellow at the Department of Hygiene, Epidemiology and Medical Statistics of Medical School of Athens. Earlier in her career was an assistant in data management and analysis at the Hellenic Institution of Osteoporosis and an experienced tutor of Mathematics. She has published scientific work in reputable scientific journals and has participated in many international and Greek conferences.
Currently, she is equipped in the position of the Senior Biostatistician at ECONCARE, a research and consulting firm. Her expertise includes statistical analysis of health care data, valuation of medical care costs (cost-of-illness studies), observational studies, surveys, registries, systematic literature reviews, pairwise and network meta-analyses, sample sizes estimations, quality appraisal of clinical evidence, and development of clinical studies and statistical analysis reports. Her interests include techniques of analysis of medical cost data, Bayesian analysis approach, as well as decision analysis models. She is also an experienced user of R, STATA and SPSS.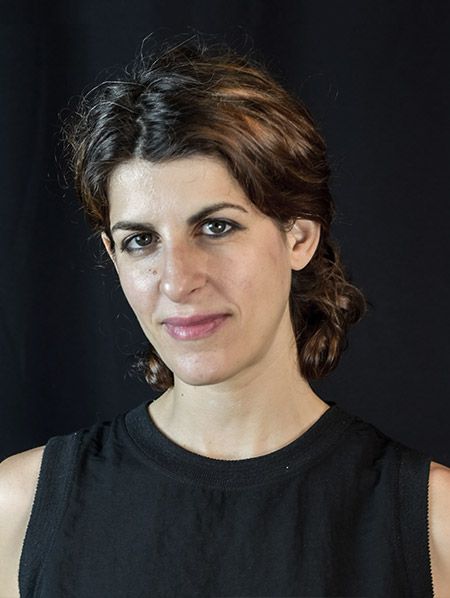 Katerina Vellopoulou, MSc
Consultant, Senior Health Economist
Katerina holds the position of Senior Health Economist, Consultant at ECONCARE. Following her studies in 'Health Economics, Policy and Law' in Erasmus University Rotterdam, she started her career as a Data Analyst in Health Economics and Outcomes Research in IMS Health in Belgium. Since then, she has extensively worked in Economic Evaluations of healthcare interventions in a broad spectrum of diseases. Her areas of expertise include Health Economic Modelling, Cost-Effectiveness Analyses, Budget Impact Analyses, Cost of illness Studies, Systematic Literature Reviews and the organization of Advisory Boards as well. She has gained experience on HTA submissions in various countries whereas she had also conducted presentations of Health Economic dossiers to the HTA organizations. Katerina has a proficient level of English and French.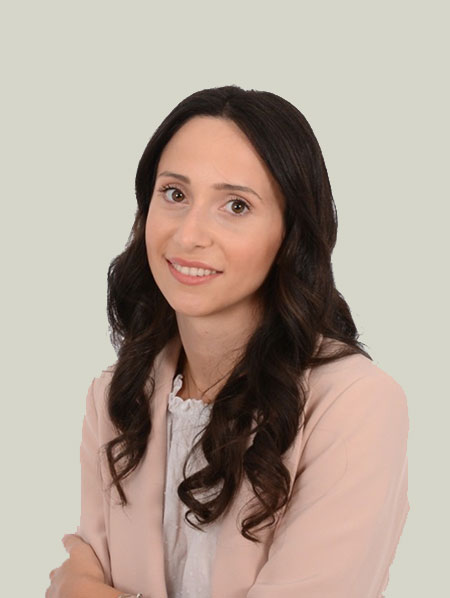 Maria Koulentaki, MSc
Consultant, Pricing, Reimbursement & Health Technology Assessment
Maria Koulentaki is a consultant at ECONCARE. Maria excels at managing projects across Health Economics Outcomes Research (HEOR) and Market Access business areas, including HTA submissions and Pricing.
She has experience in the development of decision-analytic models (cost-effectiveness, cost-comparison, budget impact models etc.), using specialized techniques, according to the type of disease. She is collaborating with medical, market access and commercial teams of pharmaceutical companies to design and execute HEOR strategies and studies that investigate patient burden, economic impact, unmet needs and outcomes within a therapeutic area, supporting them up to HTA submission. Other Maria's expertise include the organization of Advisory Boards, Systematic Literature Reviews (SLR), evidence synthesis and documentation of full economic evaluation report, as well as pricing and reimbursement regulations and procedures within Greece and Cyprus.
She has a broad experience of different therapeutic areas, including cardiology, oncology, rheumatology, among others, and different therapeutic categories, such as generics, biologics and biosimilars.
Maria holds a BSc in Management and Business Administration from the Athens University of Economics and Business and a MSc in Health Services Administration, from University of West Attica (ex. National School of Public Health).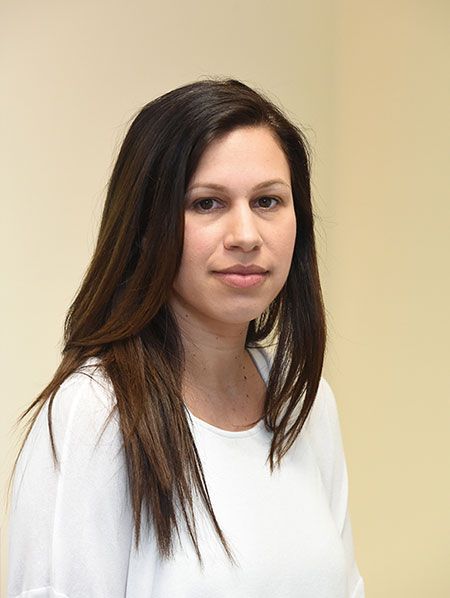 Foteini Gialama, PhD
Medical Writer
Foteini Gialama is a medical writer at ECONCARE. She has extensive experience in synthesizing biomedical data, in conducting systematic literature reviews and literature-based regulatory submission documents and in scientific writing having published her work in several international peer-reviewed journals. As a medical writer in ECONCARE her main experience and expertise include the development of reimbursement/health technology assessment (HTA) dossiers for several medical technologies in a wide range of therapeutic areas.
In the past, Foteini has worked as a Human Resources Management Executive in IASO private clinic in Athens, Greece and as a Member of the Scientific Technical Secretariat of the Task Force for Greece (TFGR) providing technical assistance for the country's reform process in the health sector. Furthermore, she has worked as an external research fellow at National School of Public Health (now University of West Attica). For the past 4 years she is also an administrative staff at Local Health Units (TOMY) at Ministry of Health.   
Foteini has gained extensive teaching experience in Health Management, Strategic Management and Health Workforce Policy & Planning at the National School of Public Health and the Medical School of University of Athens. She has also served for three years as an Academic Assistant and course developer in the distance Education Programme (E-learning) "Management and Organization of Health Services" of University of Piraeus in Greece. 
Foteini holds a B.Sc. in Human Resources Management from the National and Kapodistrian University of Athens (NKUA) in Greece and two MSc degrees, one in Health Information Systems from the University of Brunel in London and the other in Health Management from the University of Piraeus in Athens, Greece. She earned her PhD in Health Workforce Policy & Planning from the University of Peloponnese, in Korinthos, Greece.
 areas.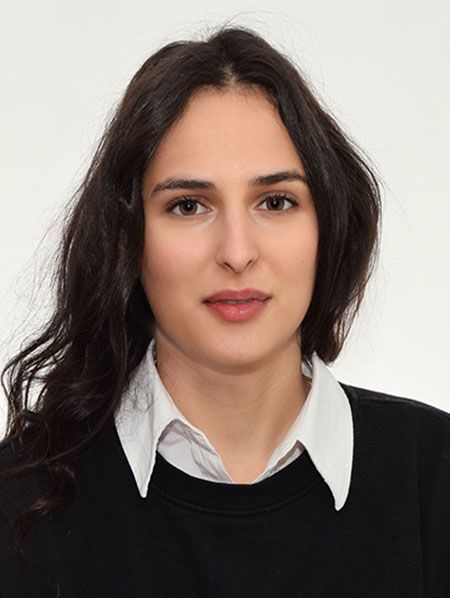 Katerina Lioliou, MSc
Medical Writer
Katerina Lioliou is a pharmacist graduated from Faculty of Sciences and from the Master "Development of new drugs: research, launch and access" of Medical school of National and Kapodistian University of Athens (NKUA). Because of her interest in pharmacology and biochemistry she conducted her undergraduate thesis in the University of Modena and Reggio Emilia (UNIMORE) about neurodegenerative Parkinson's Disease, during that project has gained laboratory experience in : neuronal cell culture, in vivo culture of Drosophila, Western blot analytical technique, Reactive Oxygen Species (ROS) assessments, ELISA tests and statistical analysis of ANOVA. During her post graduate thesis, she has conducted a Budget Impact Analysis model about a regimen for Non-Small-Cell-Lung Cancer from Greek Public Payer perspective. Ηer involvement with this project and the her postgraduate program led her to the direction of medical writing in reimbursement /health technology assessment (HTA) dossiers. Katerina has also worked for 3 years as a pharmacist in Community Pharmacies and as an intern Hospital Pharmacist in Onaseio Cardiac Surgical Hospital of Athens during her studies.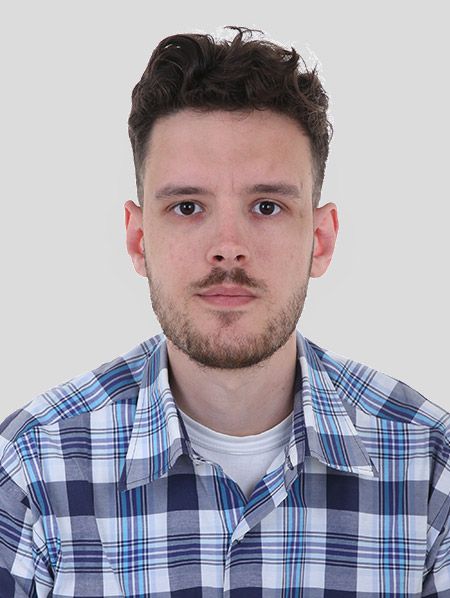 George Gounelas, MSc
Biostatistician
George Gounelas studied Mathematics at University of Patras and continued his studies in MSc Biostatistics at National and Kapodistrian University of Athens. He volunteered in data collection for use in epidemic analysis of SARS-COV2 during the pandemic. Earlier in his career, he was a Mathematics and Statistics tutor. His area of expertise includes statistical analysis of data from observational studies, monitoring and analysis of clinical trials and evidence synthesis. Currently, he is appointed as a Biostatistician at ECONCARE, a research and consulting firm. His interests include machine learning techniques, such as decision trees and neural networks, for statistical predictions and forecasting, database management and epidemic models. He also has experience working with R, STATA, Python, SPSS and SQL.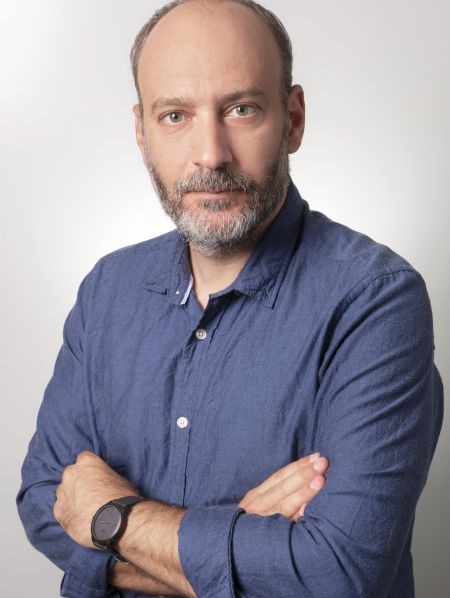 Stelios Ravanidis, MSc, PhD
Medical Writer
Stelios Ravanidis is a medical writer at ECONCARE. He has extensive experience in basic scientific research around neurodegenerative disorders, namely multiple sclerosis and Parkinson's disease. His experimental work was focused on deciphering pathogenetic mechanisms, applying experimental therapeutic products as well as
contributing to the establishment of diagnostic biomarkers. During his career, he has also acquainted scientific and soft skills such as basic biostatistics and scientific integrity.
Stelios is experienced in literature-based reviews and scientific writing having his work published in several international peer-reviewed journals (h-index: 9), while he has co-authored several successful scientific grant proposals. He has presented his work in multiple national and international conferences while he is a member of scientific communities. He has also served as an ad hoc reviewer in PubMed-indexed journals while he has editorial experience as a Guest Editor for three special issues. Stelios has also teaching experience having served as an adjunct lecturer of Molecular Biology in Faculty of Medicine, University of Thessaly, Greece.
In parallel, Stelios has extended his scientific interests in the social impact of biomedical technology. During his engagement with social sciences, Stelios worked on extracting and synthesizing qualitative and quantitative data from public sources and subsequent
visualization of them. His involvement with Political Sciences has broadened his knowledge over public health policy issues.
Stelios holds a B.Sc. in Molecular Biology and Genetics from the Democritus University of Thrace in Greece and two MSc degrees, one in Applied Genetics and Biotechnology from the Aristotle University of Thessaloniki and the other in Political Sciences and History from the Panteion University of Social and Political Sciences in Athens, Greece.
He earned his PhD in Biomedical Sciences from the Hasselt University, Hasselt, Belgium.